Custom Size Magnetic Screen Door let Home More Healthy
As the weather getting hotter means frequently comings and goings to and from the yard, deck, and patio. however when bugs barge in with you, talk about a fly in the dishes, fruits! They can land on your food, buzz in your face, bite, sting, and otherwise ruin your day.
Fortunately, a magnetic screen door can help you outsmart insects by closing quickly before they can follow behind you. These doors also effectively keep out dust and dirt while still allowing fresh air, sunlight, and breezes to come through.
Unlike conventional hinged screen doors or sliding screen doors, magnetic screen doors generally come as two mesh panels that attach to the frame of the doorway using adhesives, Velcro, thumbtacks, very easy to fasten and installation. The panels, which have weighted magnets sewn into the mesh netting, are designed to come together in the middle, similar to a theater curtain. After someone passes through, the magnets are drawn to each other to close the door quickly, gently, and silently at the seam. It automatic close function on the best magnetic screen doors makes them ideal for active families with kids and pets.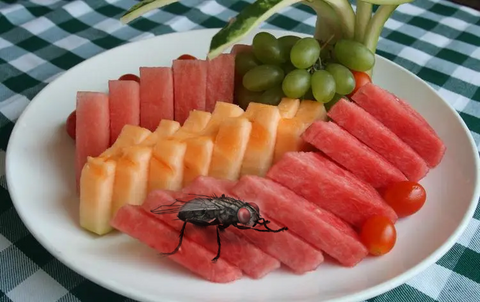 6 Comments